10 Songs to Work, Work, Work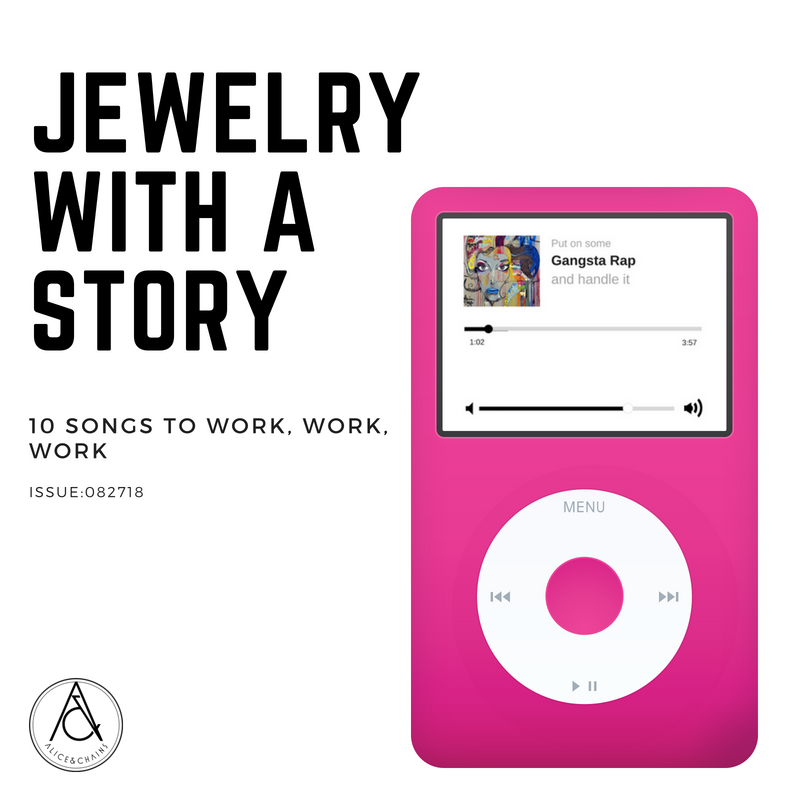 Some days coffee just ain't enough to kick my mom-bossing into gear. Outside of caffeine, music is effective motivation for me. It keeps me feeling light, energetic, positive, and frankly it keeps me going more than any coffee or tea. 
Generally speaking I do have different playlists for my many moods, but when I've dropped little off at school and need to get-shit-done these songs are current my go-tos. I don't know about you, but when the littles are not around the volume goes up and the type of music certainly changes (pop those headphones in if littles are around, explicit content). 
They are in no particular order...
"Pyscho" - Post Malone
"Starboy" - The Weekend
"Redbone" - Childish Gambino
"Hypnotize" - Notorious BIG
"Apeshit" - The Carters
"Ocean" - Martin Garrix
"Wild Thoughts" - DJ Khaled
"Location" - Khalid
"Fast Car" - Jonas Blue
"Unforgettable" - French Montana
What songs get you into your work groove? Comment below!!
I'm boss-y. Are you? Check out our Neferiti Necklace that channels that #rebelgirl attitude.