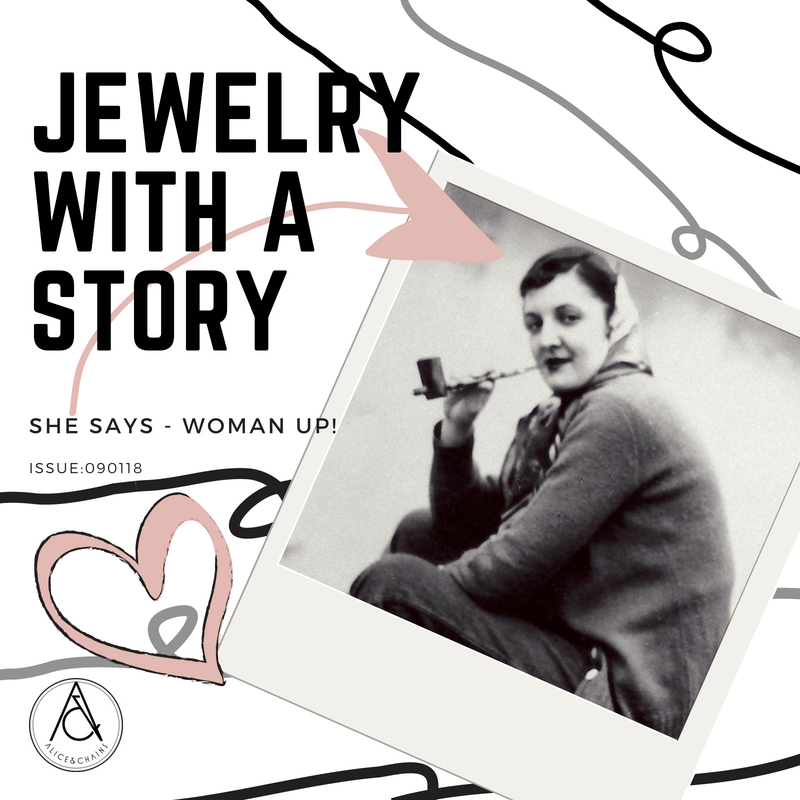 Woman up! Alice - one helluva woman.
She drove a horse and buggy to school, left my grandfather in the Midwest to think about his bossy ways, and worked as a nurse in New York City during World War II. She endured three miscarriages before delivering her first child in Iowa, a complicated second pregnancy drove the family to move to St Louis, and later gave birth to her third child, my mother, nearly a decade after her first. 
The summer I was twelve, she pulled her little blue Subaru over and asked me to drive us home from Barry, Illinois. She had suffered a stroke and could no longer feel her arm or see clearly. Throughout the course of my childhood I stood at her bedside through more strokes, heart attacks, lung cancer, and later on Parkinson's. 
God, Alice was strong. I hope I have some of that DNA that made her the human version of a bouncy ball. She always bounced back from whatever ailed her; spitting out some sort of sass or funny story sooner than you'd expect. She was the rock in my life, but not just any old rock - Alice was a true gem, an 11 on the Moh's scale.
When presented with the opportunity to participate in the Houstonia Magazine's Woman Up event I couldn't think of a better way to honor Alice's tough-as-nails legacy.
Sunday Funday
Hosted here in Houston at the Sawyer Yards.
UPDATE: Due to incoming storms to the Houston area the hosts of Woman Up and Girl Power Bash have re-schedule the events. 
Saturday October 27th <----(NEW date) brings a Social Sweat Session +  Girl Power Bash Grab brunch from one of the many food🍴 vendors, sip specialty cocktails🍹, shop w/#aliceandchainsjewelry & the other 75+ women-centric boutiques, artists and makers. $5 admission benefits Girls Inc. of Greater Houston. #houstoniawomanup
Join me and the legacy that is Alice in celebrating the beauty of strong women!
Know another #rebelgirl? Our Celtic earrings were designed by Maggie Segrich and her adoration of parallel lines. Her love of parallel lines derives from the number 11 and exemplifies the promise that no matter where in space these lines are, they are always steadfast and themselves. A promise to always remain yourself. Check out more from our Celtic Collection!
Maggie Segrich