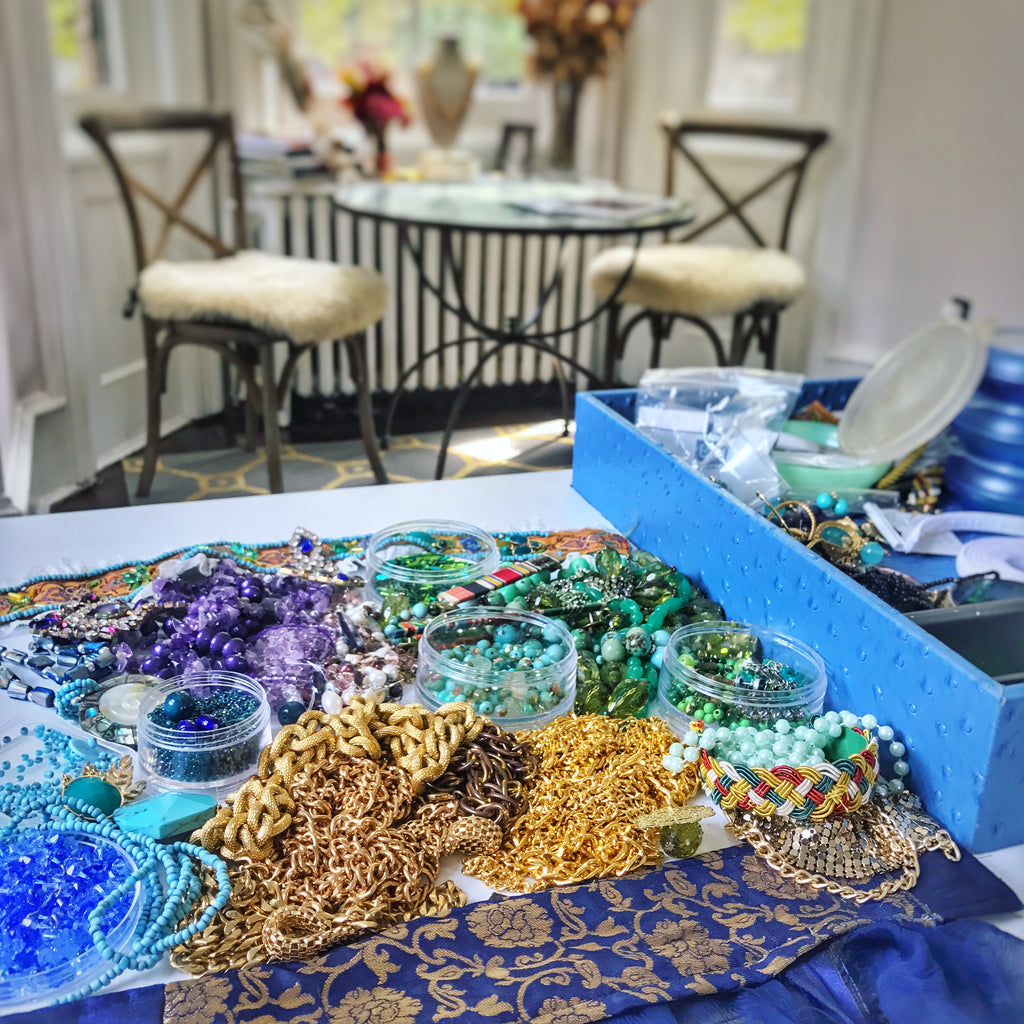 Alice & Chains Jewelry Blog
| Jewelry with a story |
Are you or someone you know creative and interested in fashion? Alice & Chains Jewelry is looking for 1-2 interns for the next 5 weeks to assist in creating a runway collection that's headed for Portugal this fall. 
Who?
Local students from 7th -12th grade.
Local college attending students. 
Local retirees
When?
Depending on the interns, availability of hours can be before or after school. Looking for a commitment of 1-2 days every week until mid-October. 
What?
Interns need to consider the following, as this is what the internship needs/requires:
Creativity - share your ideas!
Crafting Experience - beading, sewing, gluing, painting, etc.
Organization - help keep the chaos semi-organized.
Reliability - Weekly commitment and timeliness.
Transportation - To/From Dobbs Ferry studio location
Extras!!
What other experiences might an intern happened upon inside the ACJ Studio? 
Design
Photography
Photoshop
Social media
Website management
Small business management
Know someone?? Email: info@aliceandchainsjewelry.com
Maggie Segrich

Alice & Chains Jewelry, beautiful mess, dobbs ferry, fashion, jewelry blog, jewelry with a story, mom boss, momprenuer, rivertowns, trending, trending now, westchester