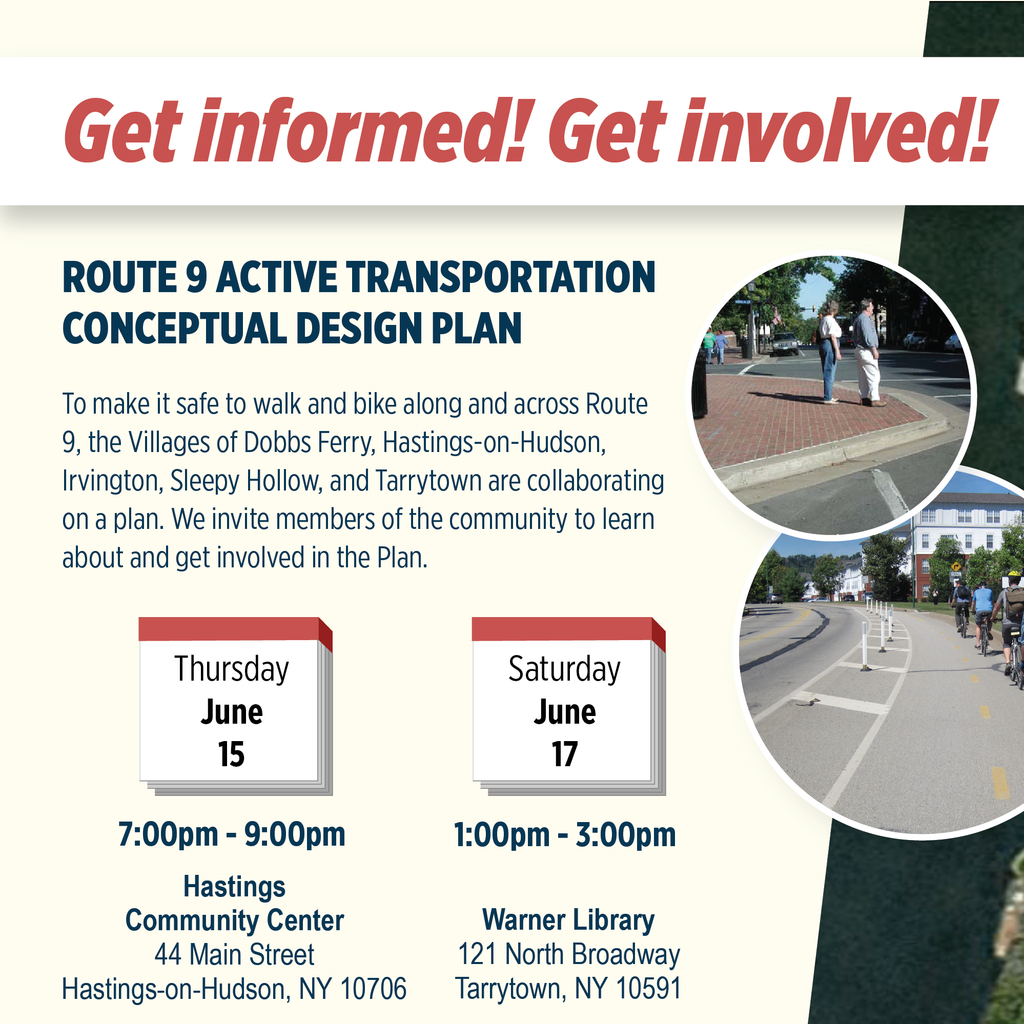 The Jogging Jeweler
|Rt 9 & A NEW POV |
The last blog went village-by-village addressing the concerns that I have experienced on Rt 9 (or Broadway) since starting this blog. 
Below is the official invite for the upcoming meetings regarding Rt 9. 
Frequent Comments to The Jogging Jeweler
Did you hear another pedestrian got hit?
I made comments to the village about Broadway but the replied it's a state road.
OMG - Broadway is AWFUL!
I don't let my kids walk around Dobbs, unless they can get there on the OCA. 
MY answer to these comments: THESE MEETINGS ARE OUR OPPORTUNITY!!
Recently Shared w/The Jogging Jeweler
Below are images shared by a reader as possible solutions to portions of Rt 9 throughout Dobbs Ferry.
Review, critique constructively, & suggest alterations via comments or email HOWEVER! Do not complain. Runners, beloved friends, & children are being hit by massive pieces of machinery we all own & use. The system we have is not working - improvements are required. Some may not love the idea of change- however, I'm pretty sure anything is better than people getting hit by cars.