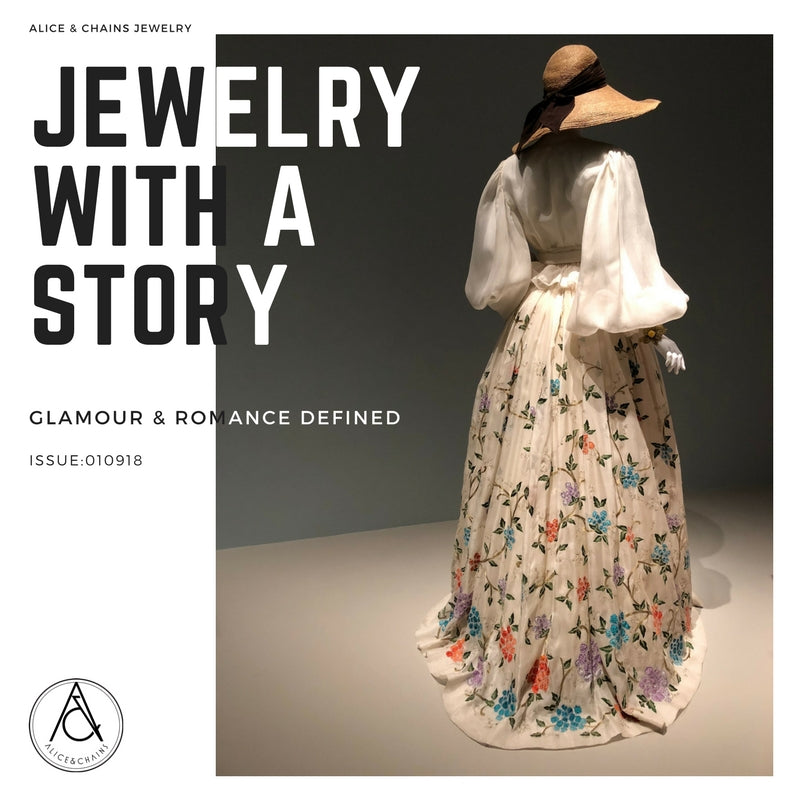 While away for the holidays, a trip to the Museum of Fine Arts Houston discovered a hidden gem of an exhibition - The Glamour and Romance of Oscar De la Renta. 
Spain
Yes - we were in Houston. However, the direct impact of Spain on Oscar De la Renta was a thread throughout most of the gorgeous pieces on display. De la Renta traveled to Madrid in the 1950's to study painting and instead of putting paint on canvas, he put pencil to paper. Flamenco dancers, the Spanish people and the sights and sounds embedded with history drew De la Renta in, and he fell, in the good old fashion way - heads over heels in love with the culture. 
What I saw in Spain colored the way I have looked at clothes ever since
-Oscar De la Renta
Is she ready for a gala? Or a bull fight?
All. Those. Beads!
 Larger than life size portrait of Penelope Cruz at the exhibit - De La Renta was smitten with Spain!
Rubies & Ruffles - Mica Ertegun was gifted a fabulous ruby necklace for her 40th wedding anniversary which, of course, required a luscious and couture gown to debut her dazzling necklace. The ruffles embrace the fast, flicking motions of a flamenco dancer, stirring desires of stomping your feet just to see if they'll quiver to life. 
Dreamers Delight
What I try to do in my design is to make a woman dream.
- Oscar De La Renta
Oscar De La Renta was a creative soul with a deeply connected ability to see inspiration in color, fabric, form, culture, and people. To find such raw forms of uninhabited imagination is rare and generally for most, only found or remembered in childhood. Ushered through schools and systems tracked only for success in college, the ability to keep your finger on the pulse that inspires you is difficult.
Friends and clients often ask, "How did you think of that"? Mostly, I respond "I don't know" in fear that I may lose them in the details that led to the sum of all parts. The lengthy, winding path of inspiration turning to concept is part of the reason why couture is  expensive. Touching fabric, seeing the color of stones in real life, not in photo, searching libraries for vintage magazines - it is an investment in time, purpose, history, design and all part of the story. 
Where is the Love?
This exhibit was different, nothing like McQueen, Prada, or Manus. Not only did you get to hear the designer himself speak, but also those that loved him - friends, family, and close partners spoke first hand of De La Renta's passion for the pieces of life that invigorated his designs. 
The romance of couture comes not from the staged and saturated magazine photos, but instead from the passion that oozes from one person's soul and into those around them. The glamour is not defined by how much the gown cost and why she bought it, rather by how she felt when she put it on. Perhaps in this world of fast fashion and non-stop connected-ness we should all tune in, studying a bit more closely to the people, places, and things that bring about that slight gasp of awe. Putting on fingers steadily on the pulse of the uncommon that we find beautiful and share it, lovingly and passionately with those around us. 
Maggie Segrich