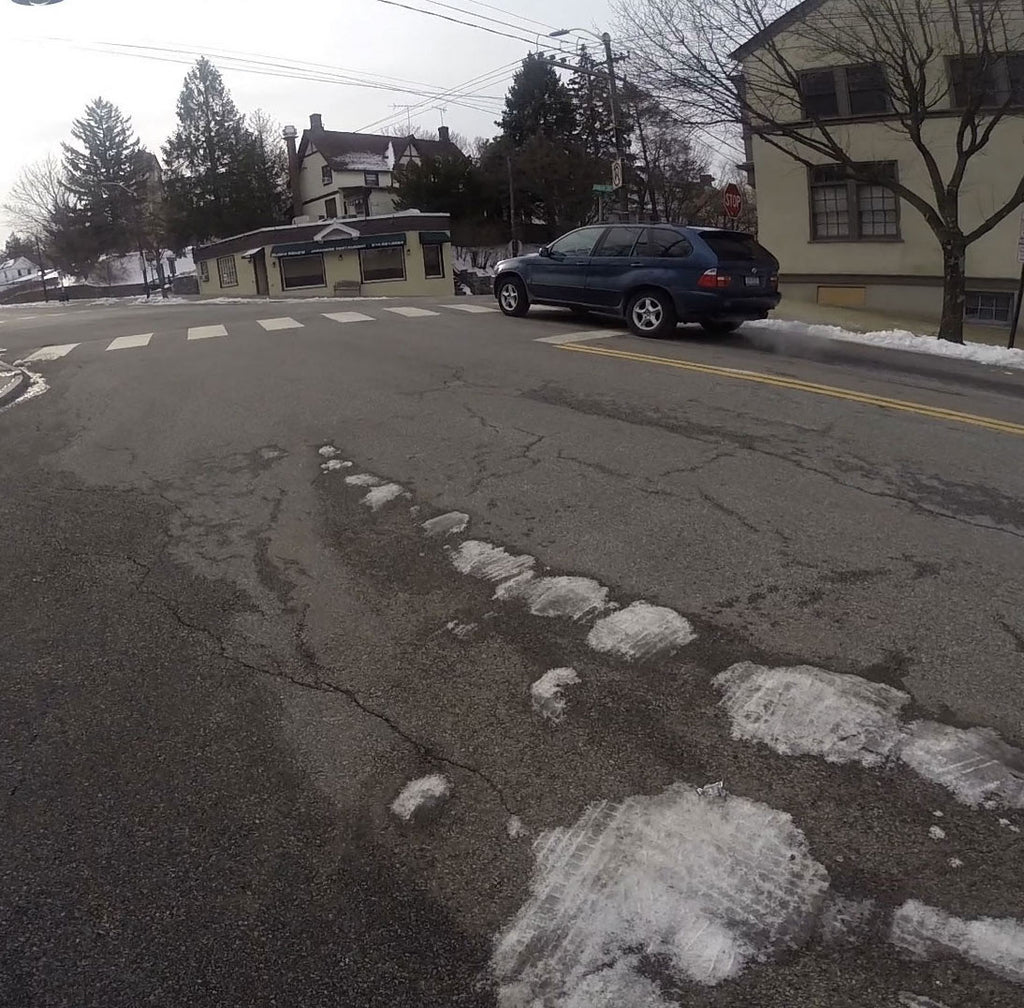 The Jogging Jeweler
| Valentine's Edition |
On today's run we witness what is a frequent sighting in the Rivertowns - pedestrians frantically dashing across Broadway because it lacks crosswalks.
One of the most frequently complained about intersection by runners and pedestrians in the Dobbs Ferry area and caught on today's run was one of the many issues at this intersection - Rolling Stops. Cars not stopping completely, the lack of appropriately placed crosswalks, drivers not using blinkers as well as blind spots makes this intersection a frequent spot for near misses. Enforcement of the two stop signs in this intersection would be a great way to begin making it safer.
 Some of the intersections throughout the Rivertowns are complicated, the cross roads of 3, 4, and sometimes 5 different roads. This intersection in Dobbs Ferry is one of those because as a pedestrian you have multiple directions vehicles could potentially be coming from. This clip is more about the amount of time I spent standing at the crosswalk waiting for it to turn - while standing there you see at least four individuals crossing, some in the crosswalk, others not, but against the direction of the walk sign. Most likely they did not want to stand there for two minutes waiting, perhaps investigating the traffic flow and allowing pedestrians to walk more quickly would prevent them from crossing against the sign.
Maggie Segrich

crosswalks, dobbs ferry, fitmom, GoPro, hudson life, hudson river, hudson valley, New York, pedestrian safety, rivertowns, runner, running, the jogging jeweler, upstate new york, westchester