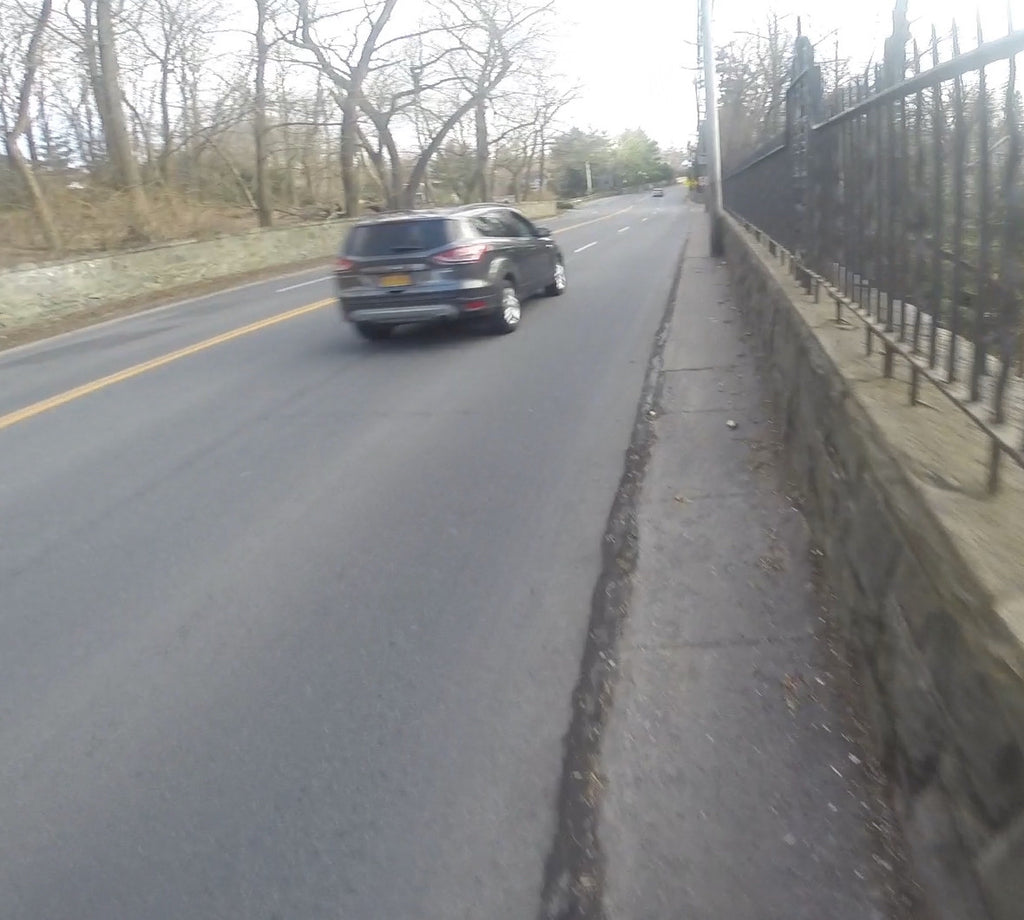 The Jogging Jeweler
| Broadway Sidewalk, Irvington #2 - The One & Only |
The above video documents the only, severely narrow sidewalk along Broadway in Irvington that services pedestrians coming to and from Dows Lane.
Problem: The only sidewalk available for pedestrians to use along this portion of Broadway is so severely narrow that even passing drivers feel too close and merge into the next lane to give pedestrians their much needed elbow room.
Solution: This one is a bit of a toughy with that stone and iron fence along edging the length of this narrow sidewalk. According to the Highway Design Manual the relationship between walkway width and pedestrian volume at the bare minimum of 20 people/minute/meter should be 1.525 meters in width. 
This is not a Manhattan sidewalk, it is not heavily populated, however it leads into an elementary school and should feel easily accessible, safe, and wide enough for a parent holding their child's hand to walk side-by-side which is possible at 1.525 meters (approximately 60 inches). There were numerous comments on a previous Facebook post about this section of sidewalk, they ranged from running groups needing to run single file with elbows tucked in to moms walking their kids to school a couple times, and then giving up because they felt it was too dangerous.
SO - Jogging Jeweler - what could be done? Well - let's look at Broadway, how wide are the lanes? Our friends over at Planetizen indicate that there is a sweet spot for lane widths, measuring in at 10-10.5 feet.
If the lanes along Broadway are wider than necessary perhaps the State of New York could spare the inches needed to make this sidewalk better, wider, safer, and more useful to our community.
Did you know?
Walking one mile to and from school each day is two-thirds of the recommended sixty minutes of physical activity a day. Plus, children who walk to school have higher levels of physical activity throughout the day.

 
Save
Save
Save
Maggie Segrich

crosswalks, fitmom, GoPro, hudson life, hudson river, hudson valley, Irvington, New York, pedestrian safety, rivertowns, runner, running, the jogging jeweler, upstate new york, westchester