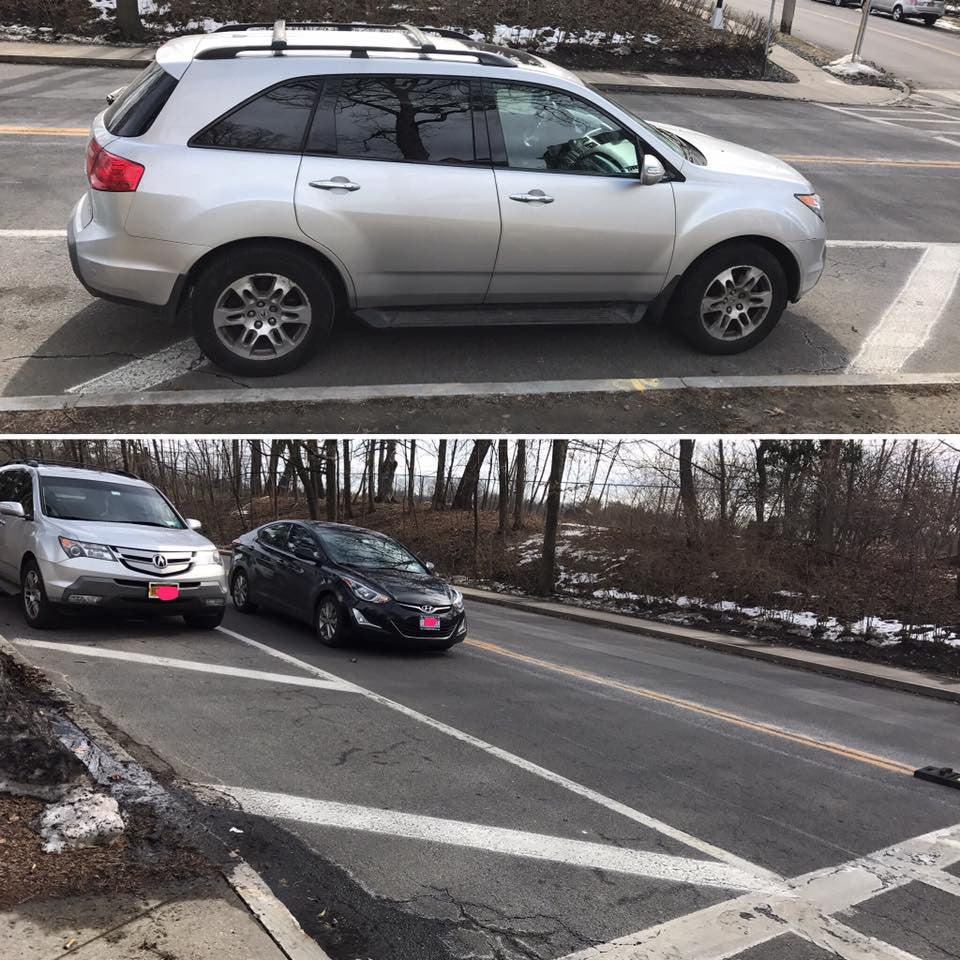 The Jogging Jeweler
| Crossing Broadway 2.18 |
The crosswalk at the corner of Clinton/Oak & Broadway in Dobbs Ferry, NY has its issues. Traffic coming from multiple directions, a blind hill, vehicles that park illegally, drivers going around vehicles stopped for pedestrians - a lot going on for pedestrians and drivers.
Problem: Before I am even at the crosswalk there is already a pedestrian waiting to cross. By the time I arrive SIX vehicles have passed, vehicle number 7 stops to allow us to cross, however vehicle number 8 does not seem to be slowing down in time to stop. The vehicle does eventually stop, however this is a frequent scene at this particular intersection.
Problem: Vehicles park illegally, blocking a pedestrians view of oncoming traffic. Shortened distances of line of sight cause pedestrians to inch further into the intersection to see and result in not having enough time to see and cross safely.
Suggested Solution(s):
Enforcement of crosswalks, parking, stop signs, and "don't block the box" at this intersection.
A flashing light for pedestrians to push when they're crossing.
Moving the crosswalk, in line with the front of South Church, so pedestrians & vehicles can see each other better.
A turn lane for vehicles turning left onto Clinton or Right onto Oak
Oak being one way, down to Main St., to eliminate the left and/or right turns off of Oak St.
A street light on the corner of Oak and Broadway, this portion of the intersection is impossible to see at night.
Save
Save
Save
Maggie Segrich

crosswalks, dobbs ferry, fitmom, GoPro, hudson life, hudson river, hudson valley, New York, pedestrian safety, rivertowns, runner, running, the jogging jeweler, upstate new york, westchester