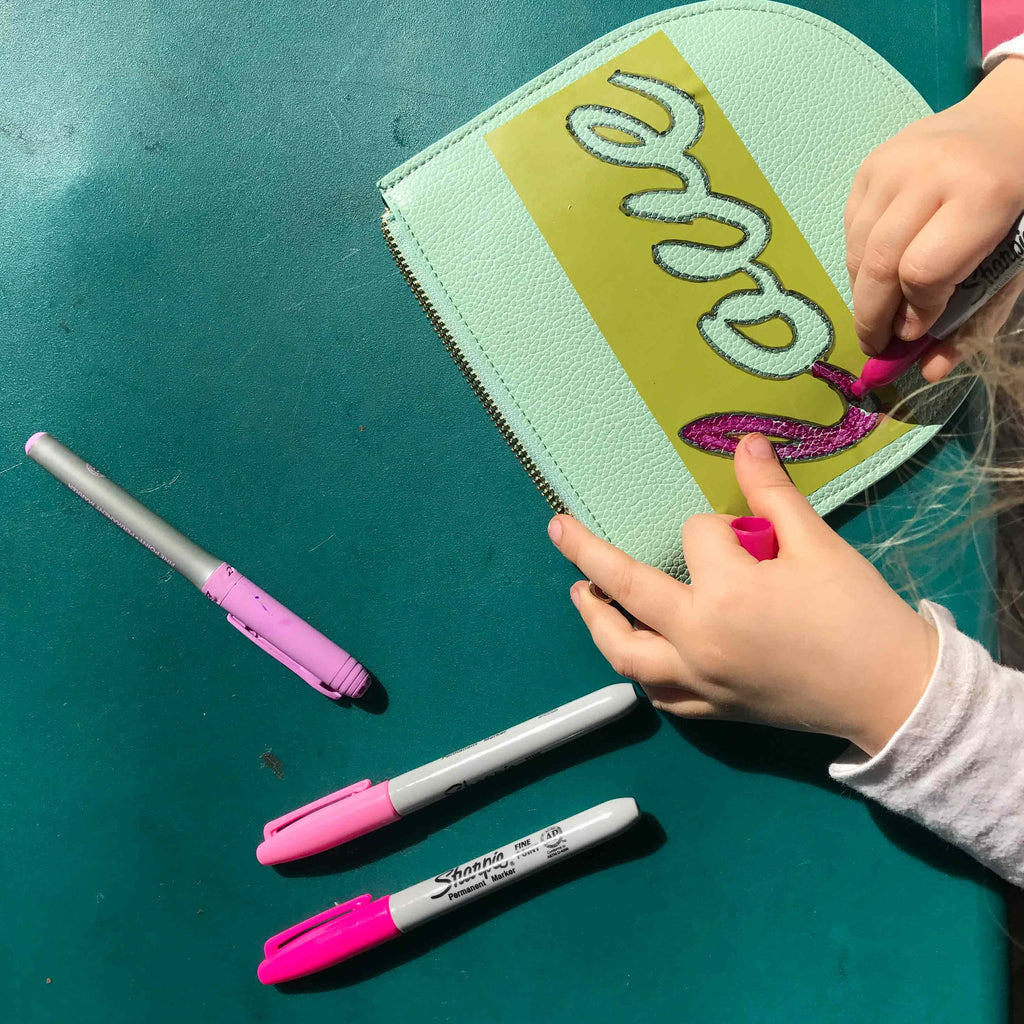 Alice & Co Blog
| Alice & Co - May 6th, 2pm - Harper's On Main |
You're Invited!
Bring your little artist & an old bag to Brunch!
WHEN:
Saturday, May 6th
2PM - 4PM
WHERE:
92 Main Street
Dobbs Ferry, NY 10522
WHAT:
It all started when I let one of my sisters borrow a neon-yellow leather hand-bag of mine and she returned it marred with permanent black marks all over the outside. I was of course pissed at myself for letting her borrow it and at the expensive loss because the bag was still good, but I didn't exactly want to use it with all those marks on it. So I put my creative big-girl pants on and let Ele (at 18 months) draw all over my bag. To this day it's still my favorite clutch for date nights, nights in the city, etc.
What's crazier.... Having a leather bag that's meh from use and collecting dust in the closet?
- OR -
Re-igniting an old flame with a bag because it is now a time-capsule masterpiece - forever locking your child's creativity into an item you'll always want to use and keep. 
What to bring:
An old, scuffed, or heck! live on the edge, bring a new leather bag*
A tiny artist
* Your little artist will prefer a leather bag light in color*