Shop & Sip ArtsWestchester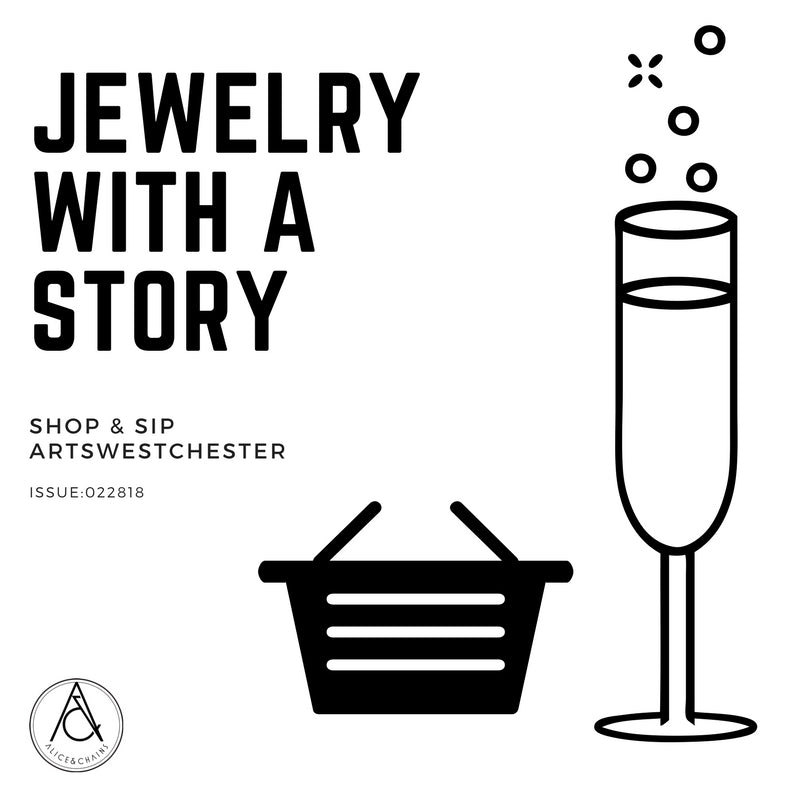 Join ArtsWestchester for a happy hour pop-up shopping experience! Get over hump day & celebrate Women's History Month by popping into ArtsWestchester's gallery!
UPDATE:
Due to the expected snow fall on Wednesday this event has been re-scheduled to Weds., March 28th 6PM - 8:30PM. 
Unfortunately Alice & Chains Jewelry is unable to attend this date. Will update should we reschedule with ArtsWestchester. 
Wednesday March 28th
6PM - 8:30PM
ArtsWestchester Gallery
31 Mamoroneck Ave
White Plains, NY 10601
Food/Beverage Provided by: Toma Artisanal Bloody Mary & Pizzeria Veloce
Designers:  Barbara Staffaroni, Jennifer Hoertz Millenery (@jenniferhoertz), Maple & Beech Cosmetics (@mapleandbeechcosmetics). Neal's Yard Remedies (@glonigro), Nikita Fine Art (@nikita_fine_art), Spill Queen Creates (@spillqueencreates, pictured above), Tina's by Jacquiline (@tinasbyjacquiline)
*Located at the corner of Martine & Mamaroneck Avenues in downtown White Plains, NY. They are located in a historic brick building - one of the two former bank buildings on the block. They are the one that IS NOT Buffalo Wilds Wings ;-) 
For more than 50 years, ArtsWestchester has been the community's connection to the arts. An organization that began in 1965 as a conversation among arts advocates and volunteers in a living room, has grown into a nationally recognized private arts council, the largest of its kind in New York State.
You can follow ArtsWestchester on
Facebook
,
Twitter
, &
Instagram
(I love their IG feed!)